I've been using Unblock US for a while to access Netflix content from different countries for a while now, and for most of the time it worked really well. Until a couple of days ago, when it seemingly got stuck on Danish Netflix, which is generally not so good. Due to the fact that I share the same IP address with about a hundred neighbors, and one of those neighbors has started to use Unblock US, the service was unable to figure out which of our accounts was in charge. My neighbor had set his Netflix to Denmark, and that somehow overruled my US and Canada settings, making the service virtually unusable.
So after some Googling around, I found Overplay's Smart DNS service, that promised the same features as Unblock US provides. They also have servers in even more countries, which results in a even better service. For example, after setting my home network up for Overplay, I could access NRK's (the Norwegian Public Broadcasting Company) web tv content, that is normally unreachable if you're outside of Norway. It worked seamless even though my Netflix preference was set to the US.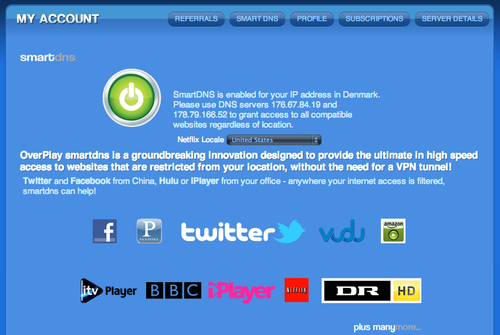 In your Overplay dashboard, you can easily change the Netflix country with one click (just like Unblock US). It's also dirt cheap, at $4.95 per month it's really a steal. They also have an encrypted VPN service at $9.95 per month, which can be a good option if you want to access websites that the Smart DNS does not support or if you want to protect your online activities on public WiFi.
So what are you waiting for? Go sign up today, if you want to access tons of entertainment that's currently unavailable because of "geofencing". The best way to set it up is to enter the DNS addresses that you can see on the screenshot above in your router settings. That way all your devices connected to your home network instantly get access to the Smart DNS service, and can access media content from around the world.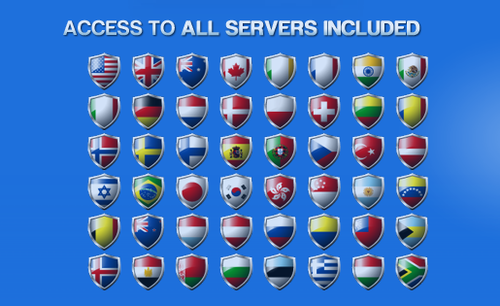 The best way to get most out of your Netflix and Overplay Smart DNS subscriptions is to use them in conjunction with Moreflicks. Just go to Moreflicks, search for a movie or TV show you want to watch, and click the Netflix button next to it to see which Netflix regions it's available in.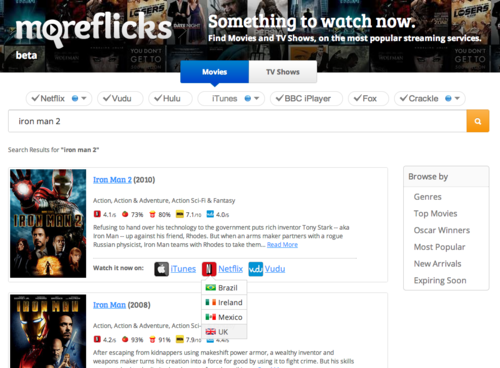 Then just go to your Overplay account and under the Smart DNS tab select your Netflix region accordingly.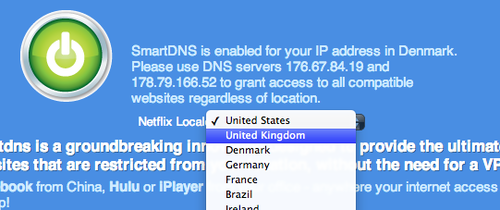 Enjoy!
Update: I just tested the customer service of both Overplay and Unblock US. Big win to Overplay.