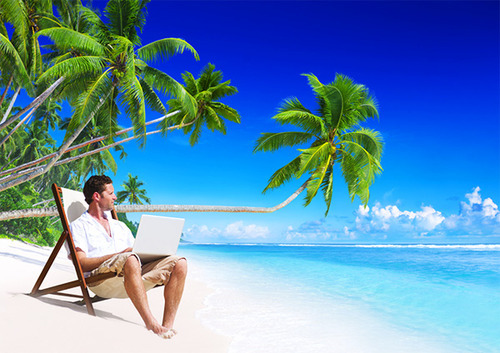 Over the last few years I have been living in a bunch of different places and countries, usually for 3 to 9 months in each place. Yet I felt that I didn't get to see enough of the world moving at this pace. For some reason I thought that visiting every country in the world before I turned 30 sounded like a good idea.
Call it a quarter life mini-crisis or whatever. Luckily I have embraced the principles of lean startup and I apply them to many aspects of my life, not only to the business of startups. I figured I'd travel around Asia for 6 months, traveling at a pace close to what I would have to keep up if I wanted to visit the 200 and something countries on this planet by mid 2019. That was my MVP. My hypothesis was that I would like it enough to dedicate the next five years of my life to similar travels. But now I'm pivoting.
Tomorrow morning I will be flying back home to Copenhagen. I will stay in Europe for a few months. And I am psyched. Not because I didn't enjoy my trip. In fact, I loved it. I have met so many amazing people, and experienced so many different cultures and places.
But I am tired. Tired of constantly being on the move. Of searching for places to sleep — whether it's a couch of a friend of a friend, a guest house, a beach or a nice hotel. Tired of hunting for the local SIM with the best 3G coverage so I can put out that week's edition of Startup Letters without being dependent on flaky restaurant and hotel WiFis. Tired of booking endless tickets for flights, busses, ferries and trains.
It wasn't until I read The Happiness Hypothesis earlier this year that I realized that chasing a country count was just as meaningless as chasing money or fame. It's a happiness trap. Just like earning a lot of money it will not give any lasting pleasure, but will raise the bar for future success.
I consider myself a digital nomad. But even nomads aren't constantly on the move. It's liberating that I can pick up my 12 kg backpack and my passport and hop on a plane to pretty much anywhere and be productive within minutes of touching down. But it doesn't mean I have to or that I even should. At least not on a daily or weekly basis. I don't have any immediate plans to stop exploring, but I will go about it in a different way.
Going forward I will aim at moving somewhere interesting for a minimum of a couple months. Rent an apartment there, with a reliable high speed internet connection. Find a few reliable coffee shops nearby, or even get a membership at a coworking space. Bonus points if the city has an established or up-and-coming startup scene and a well connected airport (for weekend getaways).
Next up will be San Francisco for about three months from the end of August. After that, who knows?